La Rochelle, open to the Atlantic
Between ocean spray and emblematic towers, discover the Atlantic City of La Rochelle. Nestled at the end of a bay, the "White City", which owes its name to its pretty light-coloured stone houses, is endowed with an exceptional heritage.
It is a pleasure to stroll through its pedestrian streets or the stalls of its 19th century market, to walk under the medieval arcades and to stop at the port to discover one of the many restaurants of La Rochelle. 
The friendly atmosphere, the charm of the ocean, the proximity of the Ile de Ré and the year-round entertainment make La Rochelle an unmissable destination for a stay in France.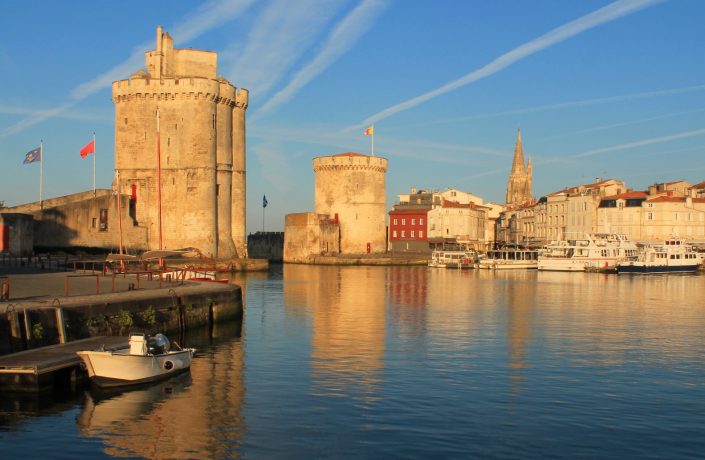 Welcome to our hotel in La Rochelle
Our hotel in La Rochelle is ideally located in the historical centre, a few steps from the Lantern Tower and less than 5 minutes walk from the Chain Tower, which frames the Old Port with the Saint-Nicolas Tower. The Concurrence beach is also nearby.
Hotel La Monnaie welcomes you for a relaxing stay in a unique atmosphere. Put your bags down in one of the rooms or suites with a zen and pop spirit, sip a drink with a gourmet board at the bar and release your tensions in our Relaxation Area, designed for your well-being.
The old port of La Rochelle